Invest in Mallorca, Ibiza, Menorca, Formentera or any other region in Spain: Apply for your Golden Visa
The Golden Visa is a residence visa for non-EU citizens who make a real estate investment in Spain equal to or greater than 500,000 euros. The aim of the Golden Visa, approved in Spain in 2013 is that for your purchase of homes or other properties you will obtain a residence permit. The investor's visa can be applied for in Spain. It is not necessary to do so first at the embassy of the country of origin. You can avoid travelling to Spain during the process or for the closing. Should you choose to give us a power of attorney, we will represent you and your interests in any situation related to the purchase and the bureaucratic process.
Our experienced multilingual legal team is here to help you in the in obtaining the Golden Visa as well as searching and buying a property or investing in real estate in Spain.
Benefits of the Golden Visa program:
There are many benefits of getting the Golden Visa. Preferential treatment is one of the main benefits of getting a Golden Visa. It is one of the fastest ways to get the Spanish Residency. This investor permit grants NON-EU Nationals to attain the Spanish residency for two years, and after the first two years having the option of renewing this business visa for five years in order to extend the stay. It does not require residing in Spain for more than 183 days. However, you must visit the country once during the period of residence. Another advantage of this visa is that by not having to reside in Spain for more than 183 days (unlike the normal visa without the right to work), you will not become a tax resident in Spain if you do not spend more than 183 days a year in Spanish territory.
Besides getting your visa as a main investor, you will be also able to apply for the residency of your spouse and children under 18. This also applies for children older than 18 depending economically on you and not having their own family (spouse or children).
In addition, the residence visa derived from the Golden Visa allows free movement through the rest of the 26 European countries (Schengen area).
As the Golden Visa is a residence and work authorization, the residence permit allows its holder to live and work anywhere in Spain.
Who may apply for the Golden Visa?
Investors who make a significant investment in Spain:
Real estate assets (500,000€).
This amount (500.000€) must be free of liens and encumbrances or mortgages. All types of property are eligible and may be used or leased freely.
The total investments, including all the assets you purchase, sums a total of 500.000€ (minimum without financing). For example, you may purchase three flats equaling a total sum of 500.000€ (one for 200.000€ and two for 150.000€).
Shares of a Spanish company or bank deposits (1€ million).
Public debt (2€ million).
Entrepreneurs who start Business projects in Spain considered being of general interest. The general interest report will be requested from the Spanish Economic and Trade Office.
Documents required to get the Golden Visa in Spain:
Identity document or passport. Not be a citizen or a country member of the European Union.
Be of legal age (+18 in Spain).
Visa application form and application fees.
Private health insurance taken out with a company operating in Spain.
NIE number. The NIE is a tax identification number in Spain, known in Spanish as the NIE, or more formally the Número de identidad de extranjero. We can assist you in obtaining a NIE.
Background check. Lack of criminal records, in the country where the applicant has resided during the last five years.
Marriage certificate duly legalised and translated into Spanish with an apostille.
If you have children, birth certificate for the children, duly legalised and translated into Spanish with an apostille.
Proof of sufficient funds to support the applicant and members of his/her family during residence in Spain. Currently the fee is approximately 32.000€ for the applicant and 8.000€ for each additional family member.
Documents providing proof of the investment, such as property, unlisted shares and equity, listed shares, public debt, bank deposits, business project.
Maintaining the Golden Visa:
You will need to travel to Spain just once per year. You do not need to be living in the country for more than 183 days.
In order to renew the permit, the applicant must fulfil the initial conditions when the visa was issued: ie, maintain an investment of 1€ or 2€ million; be the owner of real estate valued at 500,000€; maintain the investment free of debts with the Internal Revenue Service and Social Security and obtain a favorable report form the Directorate General of Trade and Investment.
If the original investment is maintained, the Golden Visa will be temporarily renewed, following five years of residing in the Balearic Islands or any other location in Spain, you can then apply for long term residence.
We are here to help you every step of the way to getting the Golden Visa
Contact us via Phone, Video or make an appointment to meet us in person
Calle Cataluña 5-A, 3°
E – 07011 Palma de Mallorca
Tel.: +34 971 228 140 – +34 971 220 799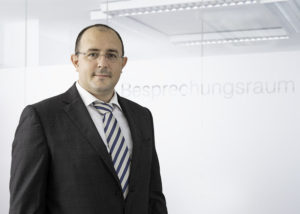 Alonso Montis Forteza
E-Mail: alonso@stiff.es
Spanish, German, Russian, English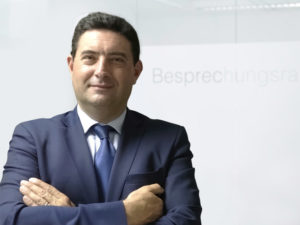 Miguel Garcia
E-Mail: mg@stiff.es
Spanish, German, English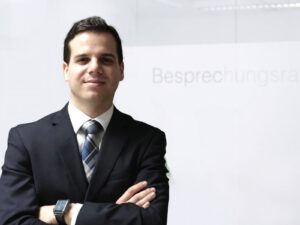 Isaac González Moreno
E-Mail: ig@stiff.es
Spanish, English